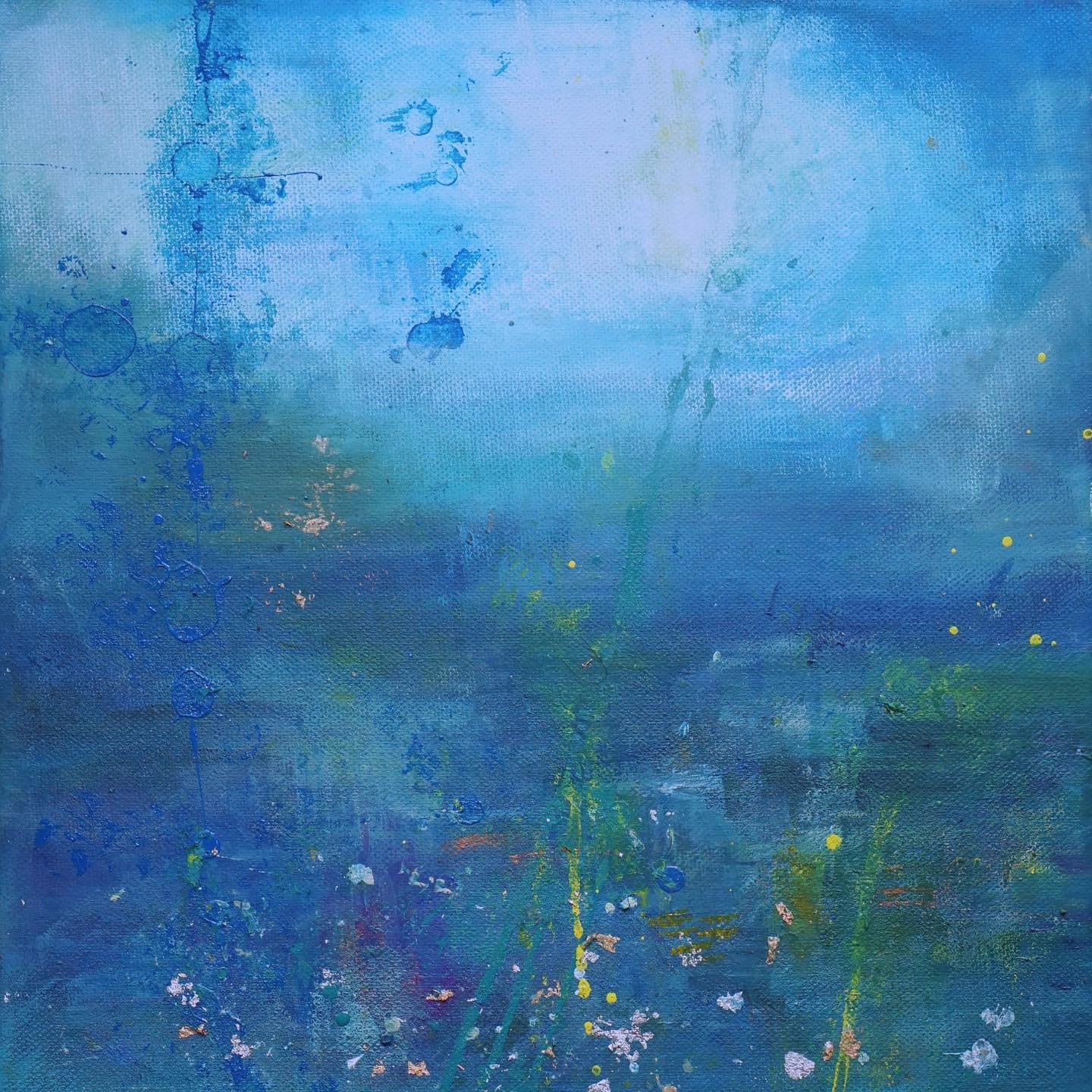 Jazz, Freedom & Spirituality
"Jazz speaks for life. The Blues tell the story of life's difficulties, and if you think for a moment, you will realize that they take the hardest realities of life and put them into music, only to come out with some new hope or sense of triumph. This is triumphant music.
Modern Jazz has continued in this tradition, singing the songs of a more complicated urban existence. When life itself offers no order and meaning, the musician creates an order and meaning from the sounds of the earth which flow through his instrument."
It is no wonder that so much of the search for identity among American Negroes was championed by Jazz musicians. Long before the modern essayists and scholars wrote of racial identity as a problem for a multiracial world, musicians were returning to their roots to affirm that which was stirring within their souls. Much of the power of our Freedom Movement in the United States has come from this music. It has strengthened us with its sweet rhythms when courage began to fail. It has calmed us with its rich harmonies when spirits were down. And now, Jazz is exported to the world. For in the particular struggle of the Negro in America there is something akin to the universal struggle of modern man. Everybody has the Blues. Everybody longs for meaning. Everybody needs to love and be loved. Everybody needs to clap hands and be happy. Everybody longs for faith.In music, especially this broad category called Jazz, there is a stepping stone towards all of these."
Dr. Martin Luther King, Jr. in his opening address
to the first Berlin Jazz Festival 1964
"Jazz is freedom of expression...there is hope and solidarity, something we all need right now."
Herbie Hancock, UNESCO JAZZ DAY 2020
"Jazz is a good barometer of freedom."
Duke Ellington
"Jazz is the music of freedom, of emancipation, of human rights."
Audrey Azoulay, Director-General of UNESCO


"These are unprecedented times for world citizens and we are most grateful for the support, understanding and partnership of our Jazz Day community. Armed with optimism, patience and grace, we'll work through these challenges as families, communities, countries and as a stronger united world. Now more than ever before, let's band together and spread the ethics of Jazz Day's global movement around the planet and use this as a golden opportunity for humankind to reconnect, especially in the midst of all this isolation and uncertainty."
Herbie Hancock 30.04.2020


"I don't need to look like you to love you, I don't need to speak the same language as you to love you, I don't need to have the same beliefs to love you and I love you. Diversity is not something to be tolerated, it's something to be celebrated".

Kamasi Washington, 3.09.2019 live in Mumbai with "Harmony of Difference"




"Wir leben wie nie zuvor in einem Zeitalter für die Bürger der Welt, World Citizens, und sind sehr, sehr dankbar für die Unterstützung, die Empathie und Partnerschaft unserer UNESCO Jazz Day-Community. Gerüstet mit Optimismus, Geduld und Anmut wollen wir die Herausforderungen unserer Zeit annehmen und bestehen: als Familien, als Gemeinwesen, in unseren Ländern und in einer in Einigkeit gestärkten Welt. Jetzt gilt's, mehr denn je: Lasst uns miteinander die Ethik der globalen Bewegung des UNESCO Jazz Day in alle Welt tragen. Und lasst uns dies als einmalige Gelegenheit für die ganze Menschheit nutzen, uns gemeinsam stärker zu verbinden, vor allem mit Blick auf all die Isolation und Unsicherheit, die uns umgibt."
Herbie Hancock 30.04.2020
"Ich muss nicht aussehen wie ihr, um Dich zu lieben; ich muss nicht die gleiche Sprache sprechen wie Du, um Dich zu lieben; ich muss nicht die gleichen Überzeugungen haben und nicht das gleiche glauben, um dich zu lieben und ich liebe Euch! Vielfalt ist nichts, was wir zu tolerieren haben, sondern was wir feiern wollen!" Kamasi Washington, 3.09.2019 live in Mumbai with "Harmony of Difference"