STRINGS OF SOUL
Lixue Lin-Siedler, Artist name Lin 凛, is an East-Asian zither musician in Berlin. She plays traditional and contemporary music on Chinese Guzheng, Japanese Koto and Bass Koto, regularly collaborating with both Western and non-Western instruments Lin has started learning Chinese zither Guzheng since the age of nine with Baojun Li after the school of Zhongshan Wang, famous virtuoso and educationist in zheng music and faculty of the China Conservatory.
Since 2011 Lin 凛 has moved to Berlin, Germany. From 2014 Lin 凛 has started to learn the Japanese Koto, and one year later she has founded a Koto Group with 10 members, and assisted koto lesson at the Leo Kestenberg Musikschule. Lin 凛 organizes series of Japanese Traditional Music workshops and concerts at the music school.
From 2015 she also learns from time to time Gayageum the Korean zither from Yujin Sung. In 2018 Lin 凛 took master lessons in Tokyo. She has also received training from various koto players on improvisation on bass koto, as well as lesson from Junko Ueda for Satsuma Biwa singing.
Lin 凛 performs Guzheng and Koto regularly in events like UNICEF Charity Concerts, Japanese or Chinese Embassy Receptions, Cultural Events of the Berlin City Government and local district and Japan Festivals. She also gives solo concerts and recitals. She has cooperated with various instrumentalists, also on improvisation, for example "Duft der Klänge" organized by Wu Wei. Active as Alto in competitive chamber choir for 18 years, Lin 凛 has participated choir competitions especially in contemporary categories in 13 countries and has the vocal range C3-A5.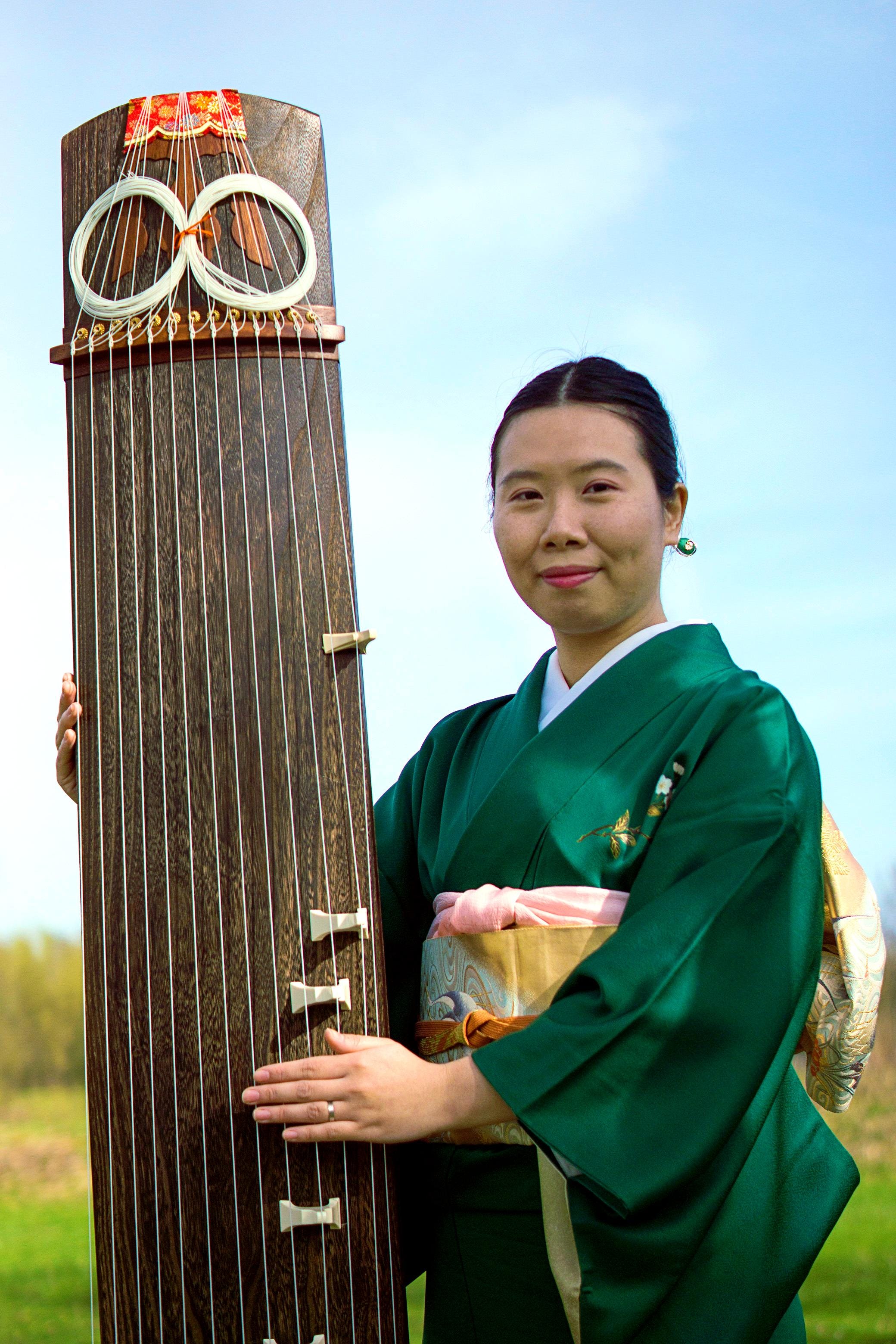 Rev. Dr. Mari L. Thorkelson

Mari was raised on the Minnesota River in Granite Falls, Minnesota. She thrives on the diverse, ecumenical, and international nature of ACB, the committed leadership here, and the challenges of this time in history to be an engaged and active community of faith. Her hobbies include global music, reading and movies, swimming and kayaking, the arts, and travel.
-> Read more